Blog
Thursday, 08 July 2010 17:10
http://www.ncsl.org/documents/fiscal/HigherEdFundingFINAL.pdf
In its report the NCSL examines the financial plight of public colleges and universities across the nation. Particularly telling is the NCSL's analysis of how the states would be faring without the federal stimulus money. Pennsylvania's U.S. legislators must advocate for Senator Harkin's "Keep Our Educators Working Act."
Wednesday, 07 July 2010 10:19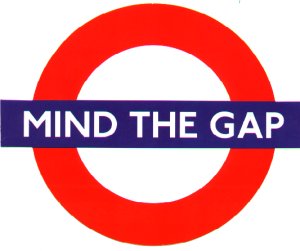 I have been fortunate in the last dozen years to visit London frequently. One of the funny and interesting and characteristic parts of the "London experience" is riding the subway, the "Tube," where you see polyglot denizens and amazing fashion statements.
And you learn, through frequent repetition, to "mind the gap" – that is, pay attention to the empty space between the car and the platform or you may have an accident.